Whickham Warriors Basketball Club

Whickham Warriors Basketball Club
Match Report
Nov 16 - South Tyneside Basketball Club 64 - 59 @BASKETMEDIA365 Whickham
20/11/15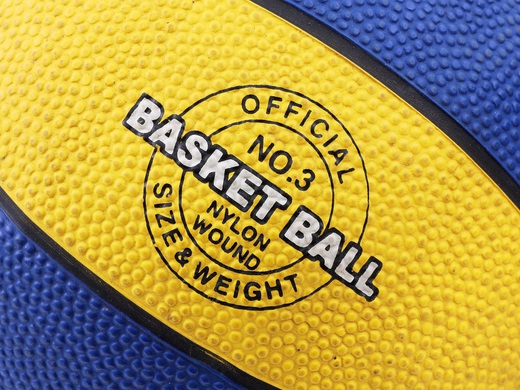 64 South Tyneside Basketball Club
59 @BASKETMEDIA365 Whickham
South Tyneside Basketball Club
16/11/15
20:15
We welcomed back Coach Nilsen for this one , and missing only long term injury victim Dijon ( who nevertheless came along and did his impersonation of a "one man football crowd ! ) , and Ross through work commitments , the remaining 10 suited up .
The pre-match was somewhat interesting , because after a bit of a disaster last time out at North Shields , Coach N called the players together , and one by one individually highlighted just one aspect of their own game that they needed to improve on . This seemed to galvanise everyone , and there was a steely look of determination as we started off in a 1:3:1 zone , with Alex at the top , Buster , Justin and Robbie across the middle and Tooly at the back .
Buster got the scoring underway after South Tyne failed to score on their first offense . A Justin score from an Alex dish , was sandwiched between 2 Southside baskets , as the game started off nip and tuck . Tooly was prominent early on , setting up Robbie who was fouled and sent to the line - unfortunately missing both , but Tooly grabbed the offensive rebound and got his just desserts with a putback . The same player scored again to give us a 8-4 lead after 4 mins . A mini run of 6 consecutive points by them was halted in style , by first sub Ryan draining a triple with his first touch of the ball to snatch the lead back . Their sharpshooter , Number 5 McCormack, then got hot from downtown , hitting 3 in 3 minutes :o . The home side were starting to pick holes in our 1:3:1 defence , and that combined with their outside threat , had Paul switching to a 3:2 zone . After Terry had done some nice work offensively , Dave scored , but a disastrous last 2 minutes saw the hosts go 11-0 , to end the quarter 29-15 ahead . Coach N remained extremely calm however , and was happy with the commitment shown so far .
Unfortunately Q2 started with a turnover , as the deficit mounted . Buster scored off a fastbreak featuring Danny , before McCormack hit his 4th trey of the evening . Robbie turned provider , first for Justin , and then Danny , but Robbie was drawing iron from the charity stripe , and I think it was at this point that Paul bemoaned the general lack of ability throughout the Club as a whole , with this particular aspect of the game :-/ ( I can feel a 2 hour session coming on , devoted entirely to free throws !! ) . With South Tyne keeping the scoreboard ticking over , the score was 38-22 , when offensively , we "clicked " . Justin must have been listening as he then made 2/2 before a tough finish off a Ryan pass triggered a nice run . Dave made back to back baskets , one assisted by JJ , and when Ryan notched we were only 6 adrift . During this spell captain Ryan had made a tough stand forcing a travel and Tooly ( returning from throwing his guts up in the toilets ) produced a block to emphasise the spirit coursing through the team . As you can imagine Coach N was delighted with the fightback from 17 down after 12 minutes . Halftime 40 -34 down.
The second half commenced with Alex picking a pocket and then going coast to coast - the same player then teed up JJ for a nice jumper from the right hand side , before he repeated his impression of the "artful dodger " with another steal and fastbreak finish - phew , what a spell for Hay the younger !! When Justin scored next , we had drawn level , and on the back of another triple and a pair from Ryan , we found ourselves 47-42 , in a remarkable 31-9 turnaround - vintage Whickham indeed !! :P At this point I just couldn't see us losing , however South Tyne wouldn't go away , in a gutsy response they hit 10 consecutive , before Tooly finished his own rebound , and then produced another block , as we finished the quarter 5 behind at 54 - 49 .
The final quarter was a bit of a dogfight , with very little to trouble the table for the first 5 minutes apart from three for them , so with 5 to play we found ourselves 8 behind . Paul called his fourth time out of the game , asking the players to space the floor better , and when we returned , Dave and then Justin both scored off Ryan assists . They scored again , but when Ryan hit his third three pointer of the game , it was a 3 point game with a minute to play . Robbie and McCormack exchanged triples , but the game was put to bed by number 13 Hayden despite us going for a full court press .
So , in the end a disappointing end to a good game , in which we rediscovered some form , and more importantly some real team spirit . The Cup has gone for another year , and so Mr Dobson will have to put his Final's day suit back in the wardrobe again :'( .
Anyway , stats for tonight :
Buster : 4 pts , 1 reb , 2 assts , 1 t/o , 1 fl
Ryan : 13 pts ( 3 x 3's ) , 3 rebs , 4 assts , 1 stl , 1 t/o , 2 fls
JJ : 2 pts , 3 rebs , 1 asst , 2 stls . 5 t/o's
Alex : 4 pts , 3 rebs , 3 assts , 3 stls
Tooly : 8 pts , 8 rebs , 2 assts , 2 stls , 2 blocks , 2 t/o's , 1 fl
Terry ; 1 reb , 1 asst , 1 fl
Dave : 8 pts , 2 rebs , 1 stl . 3t/o's , 2 fls
Justin : 12 pts , 8 rebs , 1 asst , 1 block
Robbie : 5 pts ( 1 x 3 ) , 2 rebs , 3 assts , 2 blocks , 1 t/o , 5 fls
Danny ; 3 pts , 8 rebs , 2 assts , 1 stl ., 4 t/o's
Being a cup tie , wasn't expecting an MVP , but refs asked for one , and the home side chose Ryan as ours
Follow the site to get the latest news and results straight to your email