Whickham Warriors Basketball Club

Whickham Warriors Basketball Club
Match Report
Nov 11 - North Shields Tropics 76 - 49 @BASKETMEDIA365 Whickham
20/11/15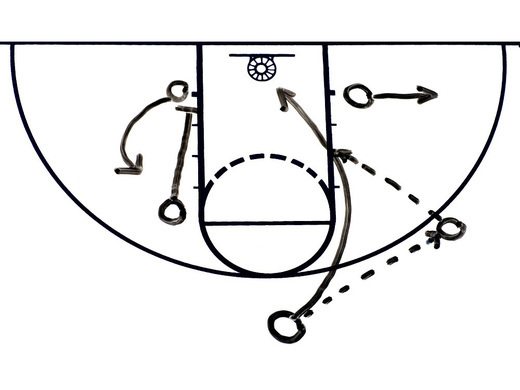 76 North Shields Tropics
49 @BASKETMEDIA365 Whickham
North Shields Tropics
11/11/15
20:15
Ross went with a starting 5 of JJ up top , Buster , Tooly and Justin strung across the middle , and Danny mopping up at the back . The hosts drew first blood , before a Buster drive saw him fouled , and he made 1/2 to get us underway . Tooly then went to work close in finishing his own rebound to give us an early lead , before Tipsword senior snatched it back halfway through in a tight low scoring start . Robbie was first sub in for JJ . After Danny notched , further subs took place , before their number 3 ( spitting dabs for that kid in Diversity that gets hoyed about !! ) drained a triple , that came down with snow on it . :o . This followed an earlier triple from young Tipsword , which had opened up a 10-5 lead for the hosts . Then , you wait all season for a 3 ,and Ryan hit two in a minute ;), off assists from first Danny , and then Robbie . Everyone had seen action by the 6th minute .When Justin fed Tooly , we were 1 adrift , but dried up offensively for a couple of minutes , and ended up 13-17 down - not a disaster , as we were getting some decent looks , and there was a general feeling that this game was there for the taking .
Q2 started very poorly for us , in which it took over 3 minutes to score , this coming courtesy of Robbie , from a dish from Alex . Robbie also scored the bonus point . We then misfired again for another 4 minutes , as the Tropics opened up a 28-16 lead , before Justin with a rebound and putback stopped the rot . Another Justin bucket was our last points of the quarter , as regrettably tempers within the camp were starting to fray , and we ended the half 20 -34 adrift . The half time talk centred around stopping their fast break , as they were killing us with it .
The second half saw a fired up Buster go coast to coast , and a bright spell ensued with Justin , first of all finishing smartly from the right hand side , courtesy of Danny's pass , and as baskets were traded , JJ grabbed an offensive rebound and set up Tooly for the finish . With the score at 30-44 halfway through , we imploded as we failed to score again , and the North Shields side broke the game wide open with a 13-0 tear , including three from the arc , to leave us 30-57 adrift , and staring down the barrel .
When they opened the final stanza with yet another trey , despite Ross switching to a man "D" , we were looking dead and buried . Valiantly we tried to get back , and Alex got his first points of the game assisted by Robbie . Following a Ryan free throw , Alex drained a triple , but we were unable to get the stops we needed . JJ then scored off his own rebound , before he then got Buster in for a nice finish . Dave who was hauling down a fair few rebounds then set up Robbie off one of his boards . As we entered the dying embers of the game , Ryan nailed his third from downtown , to finish the scoring as we went down 49 -76 in a massively disappointing game , against a team , who whilst having no superstars , and who will be nowhere near the top of the league come April , made us look pretty pedestrian , and wanted it more - a terrible indictment for a team from Whickham , who at least traditionally have had a fighting spirit .
Anyway , stats from tonight :
Buster 7 pts , 9 rebs , 1 asst , 3 t/o's , 2 fls
Ryan : 10 pts ( 3 x3's ) , 3 rebs , 2 assts , 2 stls , 1 t/o
JJ : 4 pts , 3 rebs , 2 assts , 1 block , 1 t/o , 4 fls
Alex : 5 pts ( 1 x3 ) , 1 reb , 2 assts , , 1 block , 2 t/o's
Tooly : 6 pts , 7 rebs , 1 asst , 2 blocks . 1 t/o , 1 fl
Terry : 2 rebs , 1 block , 3 fls
Dave H ; 6 rebs , 1 asst , 1 block
Justin : 10 pts , 13 rebs , 2 assts , 3 stls , 2 t/o's 1 fl
Robbie ; 5 pts , 2 rebs , 2 assts , 1 t/o , 2 fls
Danny : 2 pts , 13 rebs , 4 assts , 1 t/o , 2 fls
MVP was given to Justin
Follow the site to get the latest news and results straight to your email